Where playing, learning and adventure begins!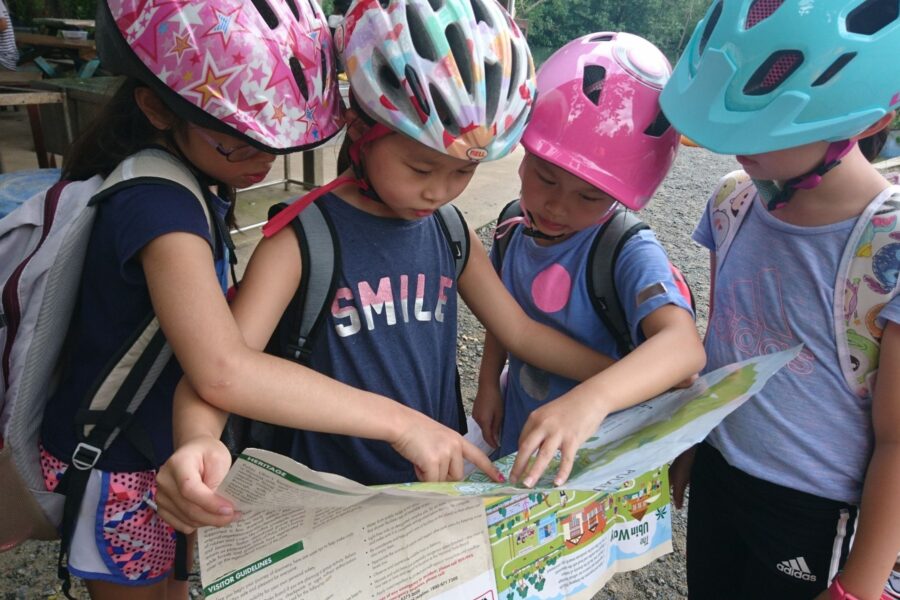 Welcome to Little Rangers!
We're on a mission to equip children with essential life skills through playing and learning in a safe and nurturing environment.
At Little Rangers, we offer a series of indoor and outdoor skill learning programs, kids holiday camps, exciting workshops, parties & events, and partnerships with schools.
We are based in the premises of Bukit Batok Civil Service Club and run our programmes both within the club and throughout beautiful outdoor spaces around Singapore.
We focus on exposing young children to skills that will build their character, strength, resilience and holistic well-being.
Little Rangers Club
@ Bukit Batok Civil Service Club
Located in a calm oasis of greenery on top of a hill, Bukit Batok Civil Service Club is home to Little Rangers Club!
Our beautiful indoor air-conditioned venue features toddler & kids gym classes, kids fitness programs as well as flying exposure programmes in collaboration with Lucas Aviation. With a versatile space and unique age related activities, we also host birthday parties and events within our venue. 
Little Rangers Club warmly welcomes both members of Civil Service Club and the Public to enjoy our space
and hang out together with family and friends!
Little Rangers Club
Discovery Programs
(1 - 4 years old)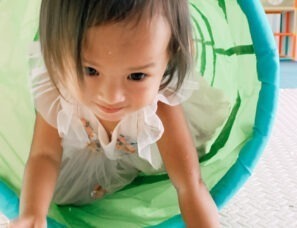 Active Tots Gym Classes
Our indoor gym classes are perfect for young ones to discover their potential, build confidence and reach developmental milestones while enhancing physical, cognitive and social skills.
Outdoor Fitness Agility Classes
Get up, get out and have some fun! Our outdoor fitness classes are a combination of games and agility fun courses aimed at developing fundamental movement skills in young children.
Little Rangers Club
Skill Learning Programs
(4 - 13 years old)
Flex Fitness
Develop strength, endurance and flexibility while building up a strong physical core through fun fitness training sessions.
Make A Splash
Take water confidence to the next level with exciting water sports like snorkelling, stand up paddling, kayaking, scuba tryouts and more.
Fun On Wheels
Find your balance on wheels and learn how to cycle, cruise on a long board and move swiftly on rollerblades.
Ball-In-One
Team Play
Build character, strategic thinking, social skills and situational awareness through a variety of team ball sports.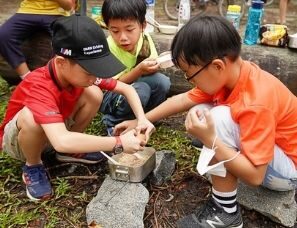 Outdoor Survival
Learn practical and useful survival skills and techniques alongside character building, confidence and mental resilience.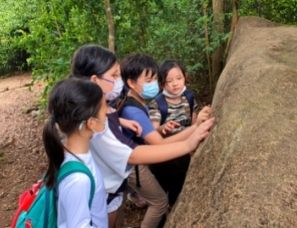 Nature Explorer
Connect, learn, play and explore in nature while taking a break from the stresses of the urban environment.
Little Rangers Club
Flying Exposure Programmes
in collaboration with Lucas Aviation
(6 years old and up)
Simulator Flight Experience
Unique and immersive opportunity to develop a wide range of skills from STEM knowledge, problem solving, hand eye coordination, crisis management and more, fostering both cognitive and practical growth. Early exposure would ignite a passion for aviation and technology.
Build-A-Drone
Design, build, and race your drone is a hands-on and exciting activity that helps develop a wide range of skills such as engineering and design thinking, problem solving, fine motor skills, teamwork and collaboration, creativity and innovation, STEM interest and more!
Fun & Play
At the heart of everything that we do, our main goal is to ensure that learning is made fun through lots of play! 
Strength & Resilience
Our Little Rangers program focuses on building strength and resilience in young children through various different activities. 
Holistic Development & Well-being
We understand that every child's learning pace and requirements are different. Our program and activities are tailored such that learning is child-led in an environment that is enjoyable, nurturing and encouraging. 
Little Rangers Club: 10 Sessions Weekly Class Package @ $280